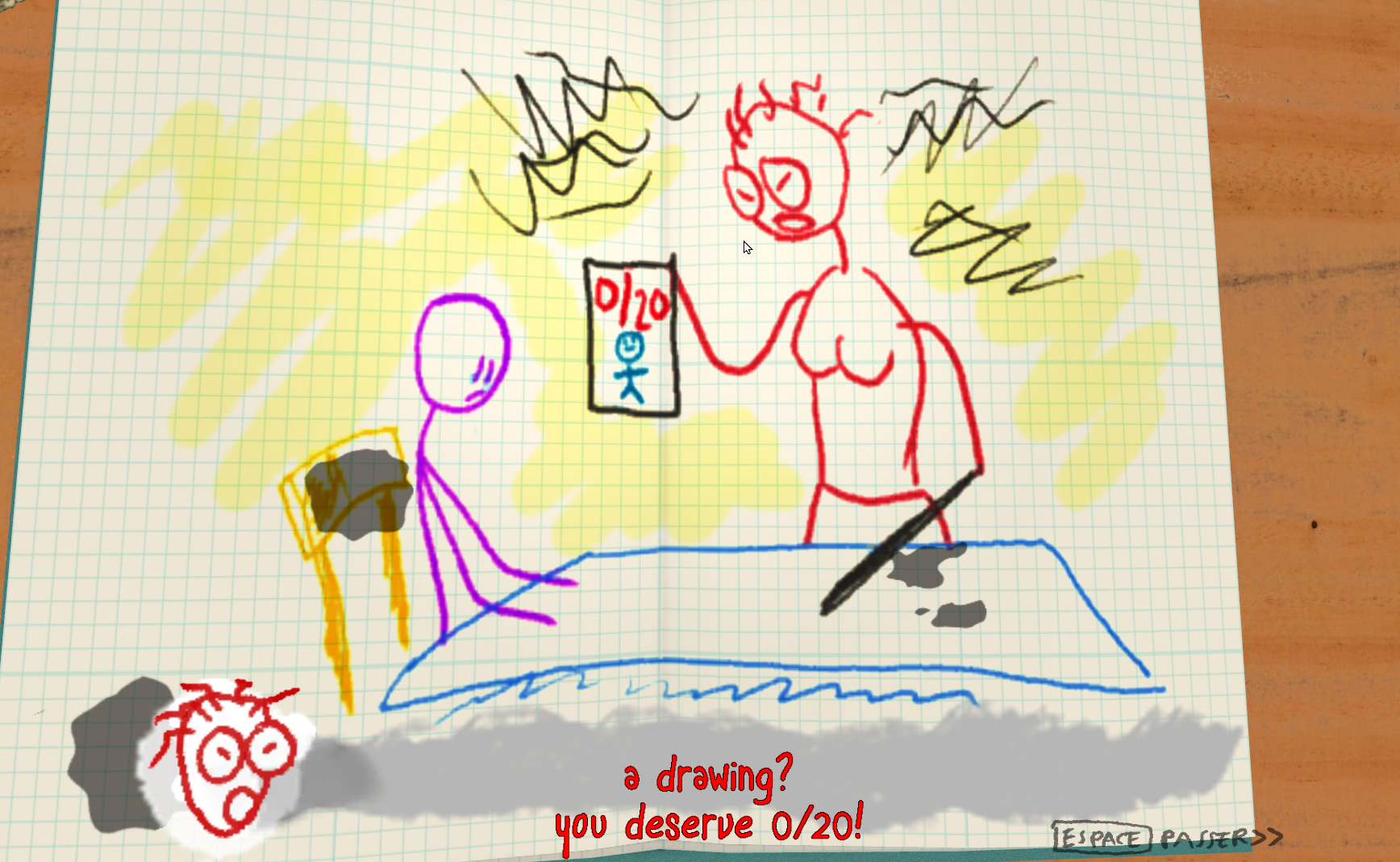 0/20
A downloadable game for Windows
Oh no, you got 0/20 on a dictation.
Go through 20 levels with original and varied mechanics to raise your score.
Move your character on the pages of a small notebook and jump from platform to platform. Avoid spikes, use teleporters, use keys,..
You can also move erasers, pens, and other objects to help you achieve your goals.
Available in French/English. text is not very important.
This game was made in 2015 on Unity 5 for a game challenge and i just reinstalled Untiy 5 to build it on windows :)
Have Fun.
If you like the game, please say it on comment, i will maybe make a real game from it :)
Install instructions
1 - Extract Zip somewhere
2 - Launch 020.exe