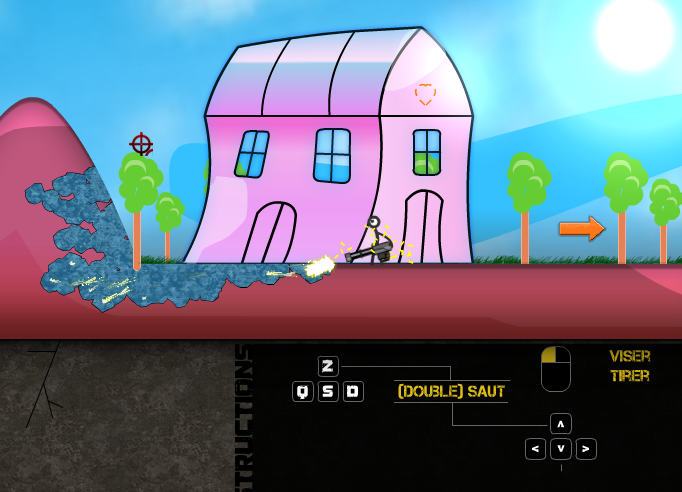 ZOD - Zone of Destruction
Your girlfriend stole your computer because you use it too much.
Go take it back ! :)
20 levels of action. A lot of destructible things.
10 types of ennemies
27 weapons

Keys, Spikes, moving platform, double jump, jetpack, blood. all is there. ;)
And overall : a big final boss and a surprise !
Don't forger : Z/Up to double Jump
S/Down : jetpack (not in first level)
Cheats codes : (type key on any moment in the game)
IAMABIGLOOSER = all weapons
IMBORING = go to next level